Zhang Zhoujie
Independent Designer, Digital Artist
Associate Professor at College of Design and Innovation, Tongji University
Zhang Zhoujie graduated from Central Saint Martins College of Art and Design in London and is a member of the Architectural Association. He established Zhang Zhoujie Digital Lab in 2010. He is a pioneer in the realm of digital creativity and established a new digital furniture brand Endless Form to promote a new direction for design in the digital era.
His work is known for being independent, experimental and futuristic. Zhang believes that objects in the digital world can grow and develop much like natural evolution, and he is dedicated to discovering and exploring the methods within these transformations. His work mainly focuses on the simplicity of logic, variety and unpredictability, which is based on his understanding of nature.
His collections have been exhibited widely around the world and selected by museums as well as individual collectors. His work has appeared in mainstream media such as Wallpaper*, The New York Times, and Vogue, and he was profiled as one of the 100 Most Creative People in Business by Fast Company in 2014.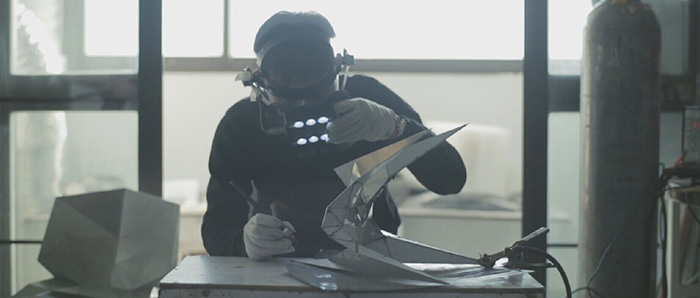 Contact:
Wang Jiajin                Zhang Zhoujie
Studio Manager              Founder
Business contact              zhoujie@zhangzhoujie.com
jiajin@zhangzhoujie.com
HR & General enquiry
info@zhangzhoujie.com
Press Coverage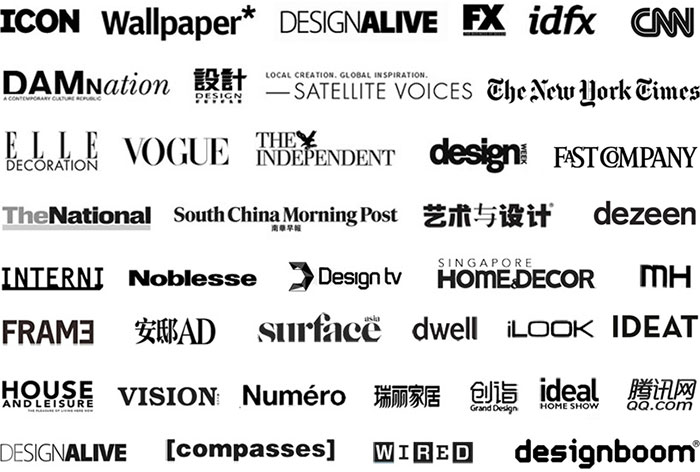 Special Thanks
Museum | Organisations | Galleries
M+ Museum (Hong Kong), High Museum of Art (Atlanta), Museum of Applied Arts and Sciences (Australia), 四方美术馆, 设计互联, 深圳龙岗艺术馆, 昊美术馆, 白盒子艺术馆, 珠海格力美术馆, O Gallery, Opera Gallery, Gallery ALL 凹空间, Hi艺术
Collector | Individuals
Ben Hughes, Ralph Ball, Stephen Hayward, Andrew Furner, Ross Lovegrove, Michael Anastassiadesz, Mark Mak, England, Aric Chen, Kostas Terzidis, Orvil Frey, Steven Horne, Anna, Elisa Estrada, Burri Stephan, Matuszewska-Janik, Raymond Au-Yeung, Prem, Sarah Fung, Jean-Philippe Bonzon, Joe Liu, Rebecca Bian, Isabelle Sestier, Laetitia Laplace, Charlotte & Peter Fiell, Carmen Wang, Christian Humbert, Richard Farnell, Betty Junod, Ingrao Inc., RETNA, Joseph Spano, Jesse Rasch, Richard Rogers, Brian McMahon, Colin Jones, Nawar, Al-Kazemi, Hussein G. Shaker, Deborah Walker Associates, Richard Mishaan, Kai-Yin Lo, Sung Yong Kim, Don McManus, Yung Hee Kim, David Scott, José Mauricio Sanchez Ruiz, Beverle Ostrofsky, MMB Studio, Lance Scott, Roni Hecht, Julia Blanchard, Michelle, Beamer, Rory Shanley, Hal Philip, Sarah Schleunig, Tim Jeffreries, Betrand Klein, Susan La, Fontaine, Dr. Boyan Anastasov, Julia Haart, Yvette Harris, Roberto Cavalli
丁乙、刘毅、娄永琪、袁烽、宋涛、侯正光、陈燕飞、刘传凯、颜呈勋、何根祥、孙永增、陈璋鸣、王振宇、邵华波、吴义、李莎、宗海静、王愚、陆骁、伍劲、包一峰、陆寻、俞瑜、李伟、朱逸枫、鲍李然、周卫东、瞿铮、江宁、戴亚伦、黄更、阳磊、曹韬、陈丽丹、叶雯、陈晓莉、可丽娟、臧西瑜、任越、程振民、葛凡、张志颖、吴弢、孔木兰、蒉敏捷、马雯静、唐婷婷、唐瑶华、郑好、尹在甲、李振华、林妍、叶挺、袁威、孙哲、洪治国、朱永铸、赵勇、李斌、曹丹、苏志平、许曼雄、李曼、王明亮、傅欢君、芦蕴、谭卓、李君、李莎、徐菁、戴蓓、罗大全、许意、闫超、郁婷、陆冉、袁佳鳞、边勋、张楠、张云亭、陈昆琨、薄亮、赵杭峰、鲁维维、周立挺、徐燃、杨再田、赵天翔、卞颂、童帝、刘欢、李龙、杨斌、王佳瑾
声明
张周捷数字实验室作为中国数字设计与艺术的先行者,已深入研究数字化创作十余年。从创作思路到制造工艺兼为实验室原创。由此诞生的一系列家具作品与艺术装置凝聚着团队的心血,所有作品都是历经了漫长实践与不断试错积累而成并申请了版权专利保护。因此,本实验室对于一切抄袭现象绝不姑息,必将通过法律手段追究责任。
请认准张周捷数字实验室官方认证社交媒体账号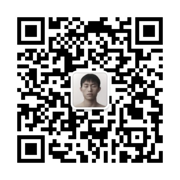 微信公众号:
张周捷数字实验室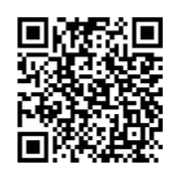 微博:
ZhangZhoujie
weibo.com/u/2152077364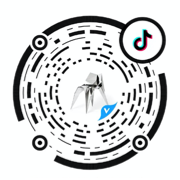 抖音:
985879802 张周捷数字实验室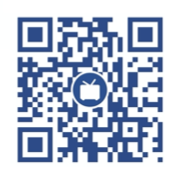 Bilibili:
张周捷数字实验室
space.bilibili.com/20528405
Facebook:
Zhang Zhoujie Digital Lab
www.facebook.com/zhangzhoujie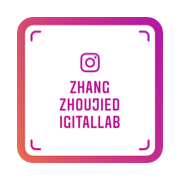 Instagram:
zhangzhoujiedigitallab